Rooms and spaces with echoes and reverberation reduce comfort for everyone. The most effective acoustical applications are the acoustic panels in order to improve sound quality and reduce reverberations.
Moxie Surfaces creates specialty acoustic panels designed for comfort, learning, living, and enjoying life. All of our acoustic panels are designed with a dual focus of providing both premium sound absorption and embodying a modern aesthetic and design style.
Our proprietary AIR-board® Acoustic panels have high-quality thermoplastic polycarbonate honeycomb cores and PET facings with over 300,000 micro perforations per square meter. These provide industry-leading sound absorption by reducing the ability for sound waves to bounce off wall surfaces.
We also offer AIR-board® Acoustic Quiet, which has a micro perforated facing on one side and a non-perforated facing of polycarbonate on the other. This is the perfect combination of sound absorption and sound stopping.
Both AIR-board® Acoustic and AIR-board® Acoustic Quiet acoustic surfacing can be used in a variety of applications including illuminated/back-lit ceiling panels, clouds, baffles and many customized elements that we can fabricate to your design that become sound suckers. Our standard AIR-board® panels can be used in a variety of interior applications, including separation walls, privacy screens, doors, furniture, and much much more.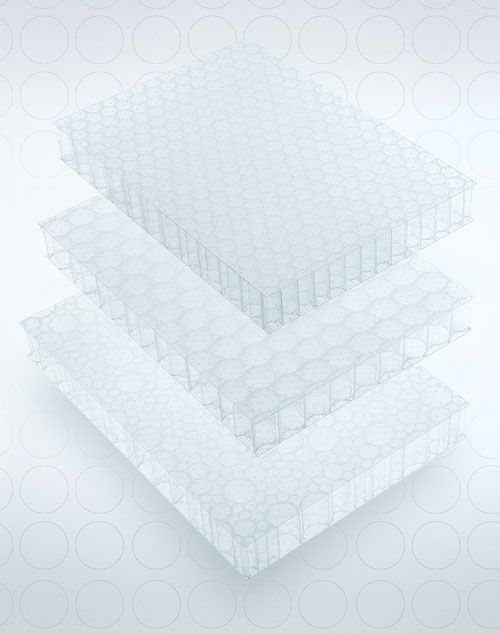 Features and Benefits of
AIR-board® Acoustic Panels
Sound Absorption and Dampening
Adding Moxie AIR-board
®
 Acoustic panels to a space or room helps control and minimizes reverberation of sound. While the 
AIR-board® Acoustic Quiet panel
is specifically designed to minimize sound and stop the migration of sound from space to space. AIR-board
®
 Acoustic and Quiet panels can be used for all your sound control needs.
Honeycomb Polycarbonate Core
AIR-board® Acoustic panels are created with high-strength, polycarbonate honeycomb cores in three different designs that are available in either transparent or black. These unique designs add a stunning visual feature to any room. The functional nature of the panel remains to help absorb, diffuse and stop excess sound.
Fire Safety Compliant Properties
AIR-board® Acoustic and AIR-board® Acoustic Quiet have been tested in accordance with pertinent fire codes governing the use of light-transmitting plastics and have received a CC1 fire classification. With these acoustical panels, you can take comfort in knowing you are in compliance.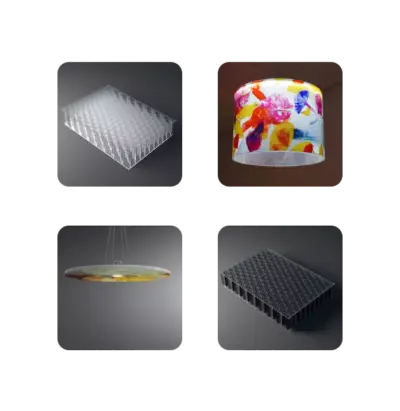 All AIR-board® Acoustic panels are manufactured with our proprietary transparent PET facings. We also offer any color to be applied to our facings by providing a Pantone number for matching. AIR-board® Acoustic panels are ready to fit any design or artistic application. Our team is available to help customize any panel solution you need.
Perforated PET Facing Sheet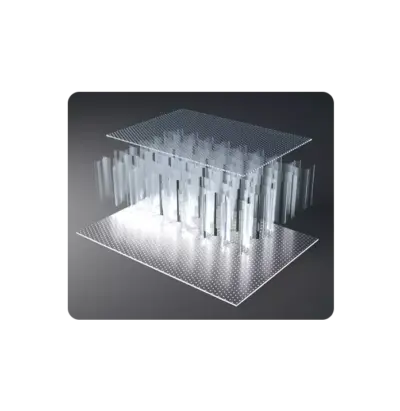 AIR-board® Acoustic Quiet panels feature a non-perforated facing that can be either translucent or opaque on one side for reducing the transfer of sound from space to space increasing the sound transmission coefficient or STC rating for maximized sound absorption and sound stopping. This design is great for noise reduction without compromising artificial or natural light in a room.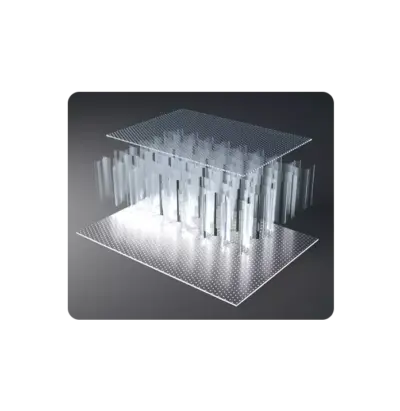 Moxie Surfaces panels are lightweight, making any AIR-board® panel easy to install and configure to your aesthetic needs. Combined with the strong translucent polycarbonate core, this makes AIR-board® the right fit for any sound-dampening ceiling, wall, baffle or cloud application.
Multiple Indoor Applications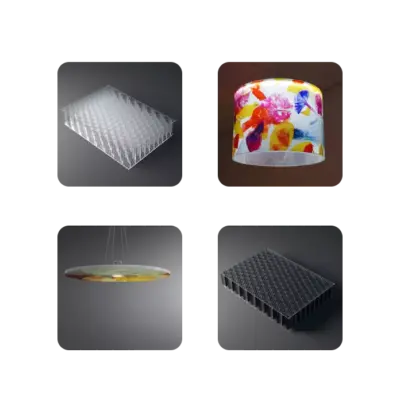 AIR-board® Acoustic and AIR-board® Acoustic Quiet panels can be used for including wall and separation panels, doors, exhibition construction, artistic applications, furniture, lighting design, and much more. The opportunities for soundproofing a room are endless!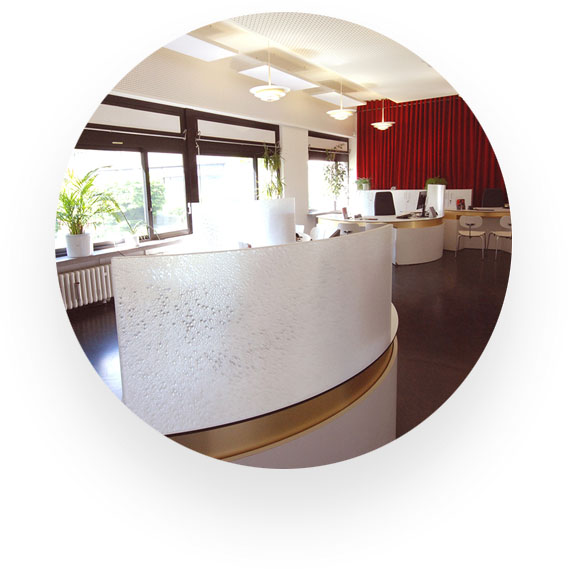 A whole range of acoustical applications.
Custom comes standard.
Moxie Surfaces works with OEMs, architects, and interior designers to create a bespoke product ready for any acoustic panel application, including baffles. Our experienced team is uniquely positioned to create a product unlike any other for your sound control needs. The possibilities to create any desired one-of-a-kind solution are limitless.
Sound Absorption
and Design Aesthetic Combined
AIR-board® panels are specifically designed to absorb any excess indoor sound. The acoustical applications of these panels are unlimited and will help increase a room's function. Minimize echos, ambient noise, and reverberation of any space while creating a visually aesthetic space or room with a variety of colors and designs.
Exclusive North America Distributor
of Design Composite
Moxie Surfaces is the strategic partner of Austrian-based Design Composite, the manufacturer of high-quality polycarbonate panels. As the exclusive distributor of AIR-board® and clear-PEP®, our team is equipped to help you customize your design solution.
Lightweight Honeycomb Design
The unique design of AIR-board® Acoustic panels will make any room stand out while providing functional acoustical dampening. The lightweight nature allows easy installation for any application.
Customizable Panel Options Available
The team at Moxie Surfaces is available to help design a custom acoustical panel for your project. AIR-board® Panels can be customized in many ways, including color, surface, core, cell filling, curved elements, and complete fabrication services.