Moxie Surfaces supplies custom transparent and illuminated floor panels of the highest quality, suitable for flooring applications.
Clear-PEP® UV PC Stage panels are manufactured with thermoplastic polycarbonate cores and textured facings that provide exceptionally high strength to weight ratio while maintaining flexibility and an exceptional modulus.
Our panels are used in applications that include stage floors, accent floors, stairs and risers, retail/shop and exhibition construction, stage building, exterior flooring, platforms, and more.
Illuminate or add backlighting to your clear-PEP® UV PC Stage panels to create stunning light effects in any space. For a design like no other, compare Moxie Surfaces' clear-PEP® UV PC Stage panels for flooring applications.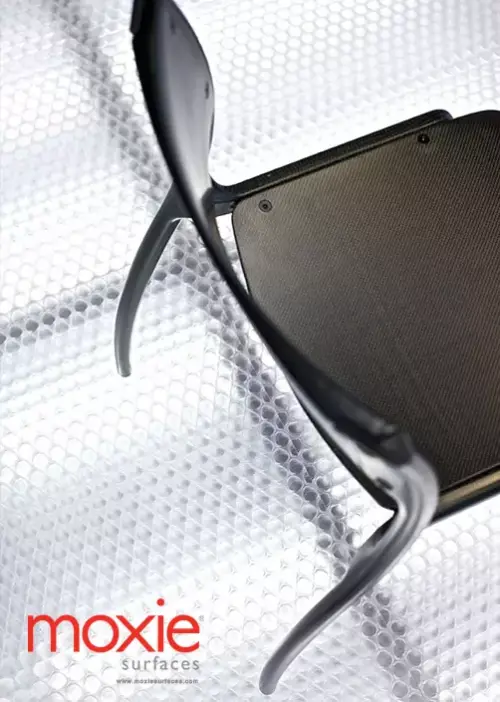 Features and Benefits of
clear-PEP® UV PC Stage
Thermal Insulation Included
The structure and design clear-PEP® UV PC Stage also offers thermal insulation properties to any space or room. Light is able to diffuse through each panel without sacrificing any temperature control properties.
All clear-PEP® UV PC Stage panels are designed with high-strength polycarbonate and expanded honeycomb structure. This gives each panel a distinctive look while maintaining the highest possible strength and durability. Add a stunning design feature to any space with clear-PEP® UV PC Stage flooring panels.
Stiff Panels for Strong Support
The high weight to strength ratio of clear-PEP® panels is designed to withstand active use. clear-PEP® panels are strong enough to support heavy weights and work well for flooring applications.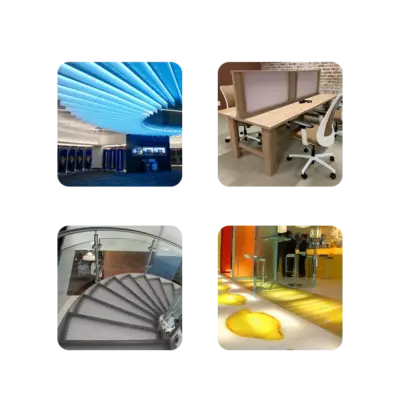 The clear-PEP® UV PC Stage is manufactured with textured translucent facings. We can add color using highly durable coatings or print technology by providing a Pantone number to match. Now you can customize your flooring with a product that will last.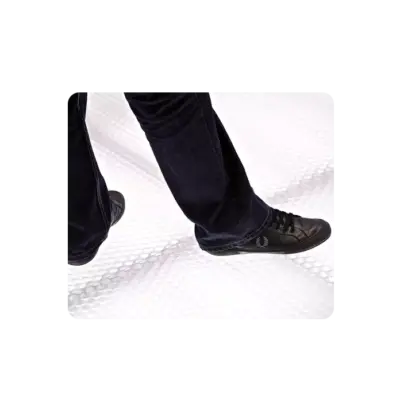 Feel confident knowing that your floors are engineered to minimize the risk of slips or falls and have a good coefficient of slip resistance. Moxie Surfaces clear-PEP® UV PC stage panels create a unique look with a semi-transparent, slightly textured feel on a slip-resistant surface.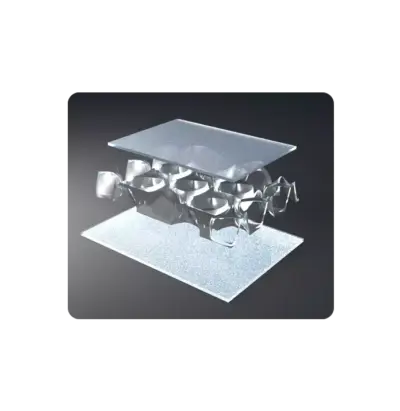 clear-PEP® UV PC stage has been tested in accordance with pertinent fire codes governing the use of light-transmitting plastics and has received a CC1 fire classification. With these panels, you can take comfort in knowing you are in compliance.
Multitude of Applications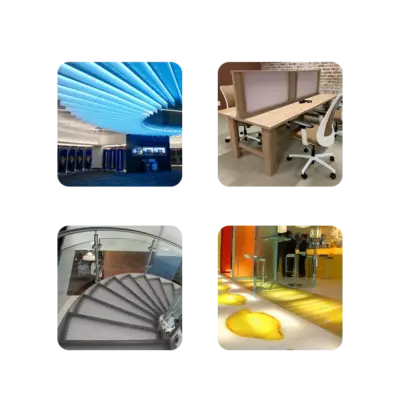 Stairs, floors, platforms, stages, and more! The application potential for clear-PEP® UV PC stage is limitless. Whatever your project requires, Moxie Surfaces is here to help fabricate the panels you need.
Diversity of experience and applications.
Moxie Surfaces works with OEMs, architects, and interior designers to create bespoke products that are ready for flooring applications of all shapes and sizes. Our experienced team is uniquely qualified to create a product unlike any other for your flooring needs. The possibilities to create any desired one-of-a-kind solution are limitless. View our gallery for examples of clear-PEP® panels in a variety of illuminated and custom flooring.
clear-PEP UV PC Stage Panels'
Distinctive Honeycomb Design
Moxie Surfaces' clear-PEP® UV PC Stage panels feature a unique honeycomb design unlike any other. With interior design and artistry kept in mind, the honeycomb structure will give your flooring a refined look while maintaining strength.
Exclusive North America Distributor
of Design Composite
Moxie Surfaces is the strategic partner of Austrian-based Design Composite, the manufacturer of high-quality polycarbonate panels. As the exclusive distributor of AIR-board® and clear-PEP®, our team is equipped to help you customize your design solution.
Aesthetic Design
and Functionality Combined
Feel comfortable knowing that the panels you used for your stage, platform, stairs, or other flooring are solid and durable. clear-PEP® UV PC Stage panels from Moxie Surfaces will provide the functionality you need while keeping design style in mind.
Customizable Panel Options Available
The team at Moxie Surfaces is available to help design a custom acoustical panel for your project. Choose a different color, surface, cell filling, or even add curved elements to your flooring panels. Our experts will guide you through the design process and help fabricate the flooring you need.